Beurre de Karité Bio 200ml (copie)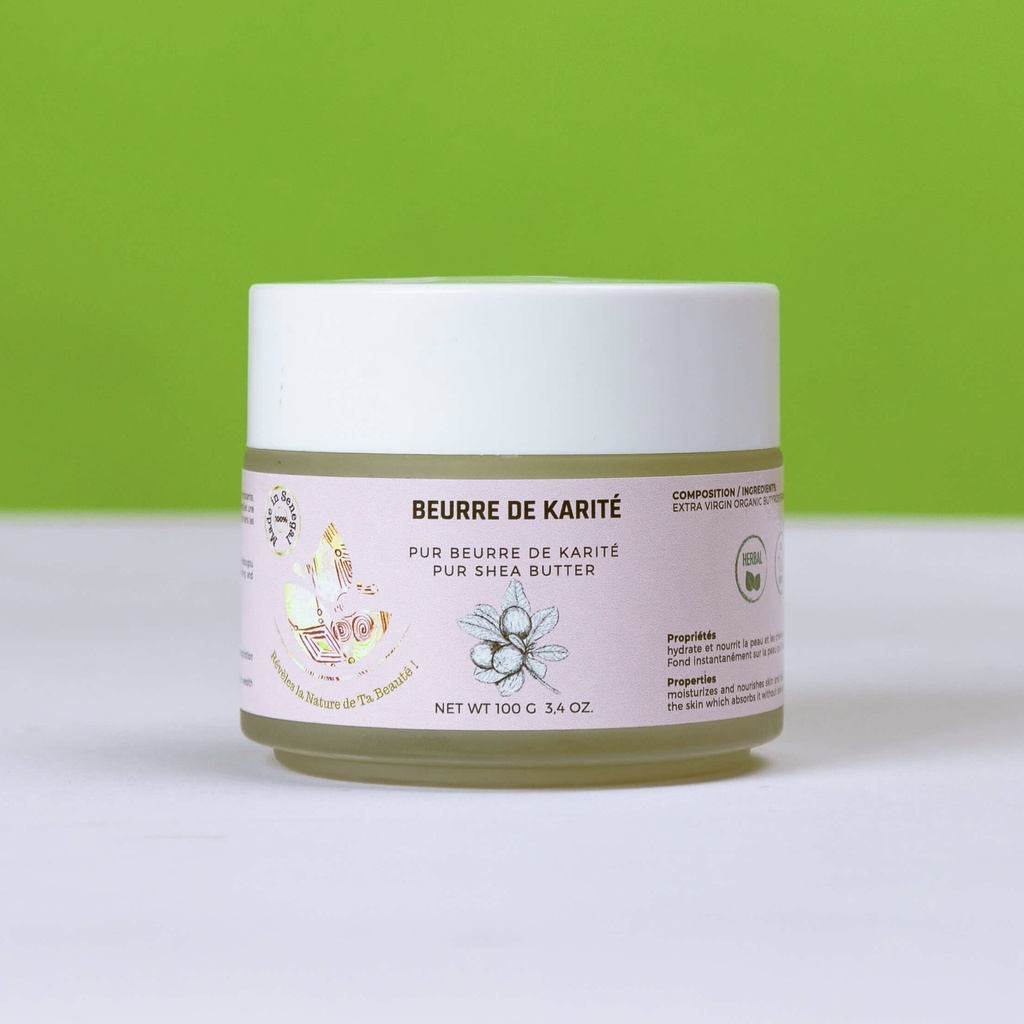 Beurre de Karité Bio 200ml (copie)
Notre beurre de karité vient du Sénégal récolté et produit dans les hauts plateaux du kédougou, il a une douce odeur de noisette et une texture fondante. Elle hydrate la peau sans laisser de film gras. Notre beurre de karité est certifié bio.
CONSEIL D'UTILISATION : Appliquer sur la peau ou les cheveux en guise de crème hydratante, notre beurre de karité de Kédougou (région orientale du Sénégal)est une alliée sûr pour assouplir, adoucir et nourrir la peau et les cheveux sans les rendre gras.
DIRECTIONS : Apply to the skin or hair as a moisturizer, our shea butter from Kédougou (eastern region of Senegal) is a safe ally for softening, softening and nourishing the skin and hair without making them greasy.
COMPOSITION / INGREDIENTS : EXTRA VIRGIN ORGANIC BUTYROSPERMUM PARKII SEED BUTTER (Beurre de karité extrait à froid bio)
Propriétés Beurre de Karité : hydrate et nourrit la peau et les cheveux. Possède naturellement une agréable odeur de noisette. Comestible. Fond instantanément sur la peau qui l'absorbe sans laisser de film gras.
Shea Butter Properties : moisturizes and nourishes skin and hair. Naturally has a pleasant nutty smell. Edible. Instantly melts on the skin which absorbs it without leaving it oily.